As small businesses around the country feel the pressure of the COVID-19 economic crunch, there is an absolute need to shield local industry and businesses from going under. While Corporate Darwinism has its place, certainly, in allowing old and failing business models to gracefully exit the stage, a sudden shock event like the pandemic is not a good indicator of competitive market forces in action.
A simple stroll down any city block will tell you that businesses are suffering. Even here in Denver, the barren state of the downtown area is jarring. From the 16th Street Mall to the Auraria campus, there has never been fewer people patronizing our local establishments. And with corporate offices opting, largely, to remain closed even longer, I fear we'll see a continued drought in dollars to our most vital of industries: the open-air parking lot.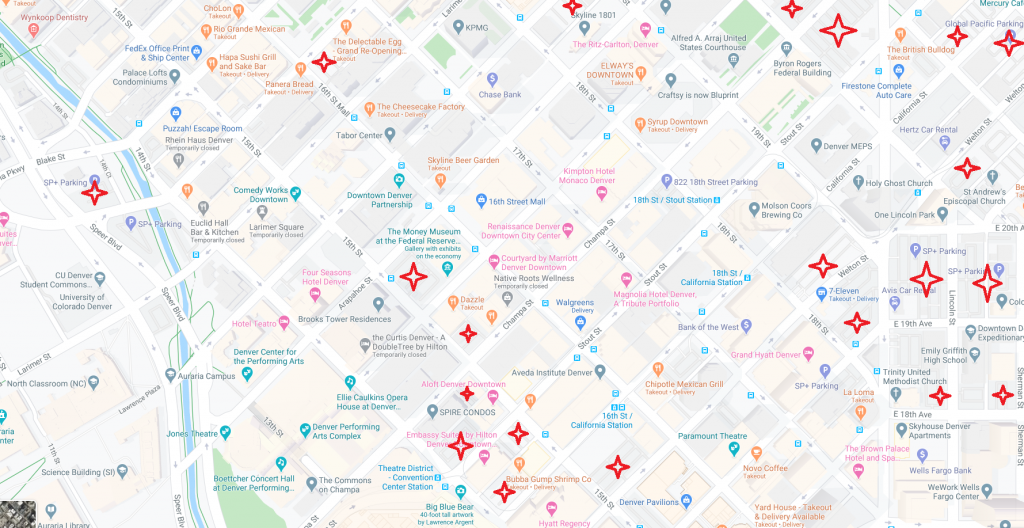 Yes, while Denver may boast its diversified economy of energy, finance, telecommunications, and tech companies, the city owes a great deal more to the proprietors of these open spaces with painted lines who ensure that the common simpleton may avoid the hazards of urban parallel parking or having to navigate fearsome parking garages, be they underground or reaching towards the sky.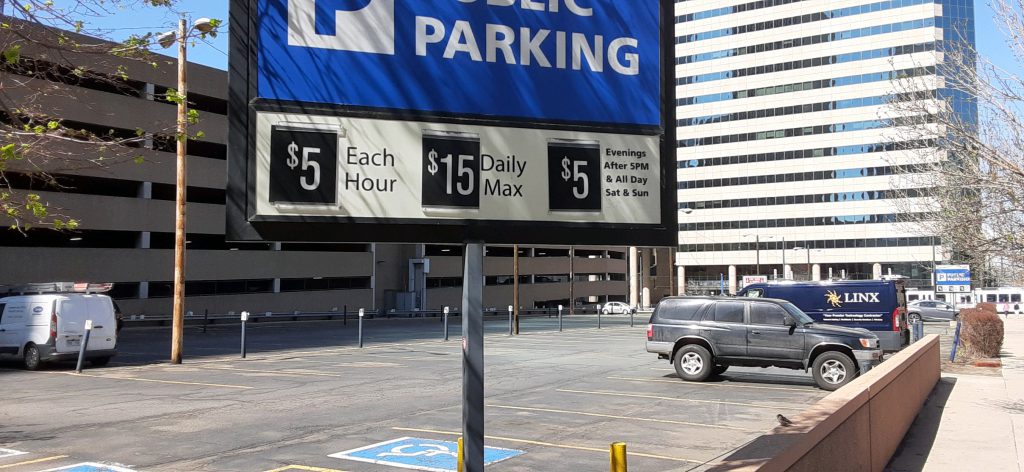 These spaces which have, in the past, been greedily gobbled by dastardly developers to build retail outlets, office space for new enterprises and jobs, or even housing, are sacred to Denver's downtown. A walk around demonstrates that Denver, more than most cities, has an affinity towards these acres of asphalt. After all, these aesthetically-pleasing and well-kept plots have historically served monumental roles in maintaining the culture and vibrancy of this young, hip city.
Where, after all, would the pioneers have paused to park their wagon trains during their weary westward expansion if not for intentionally barely-developed land at city center? Undoubtedly the natives, forced from their ancestral homes and hunting grounds, would have to acquiesce the effectiveness of the settlers in their use of the land that had been ceded.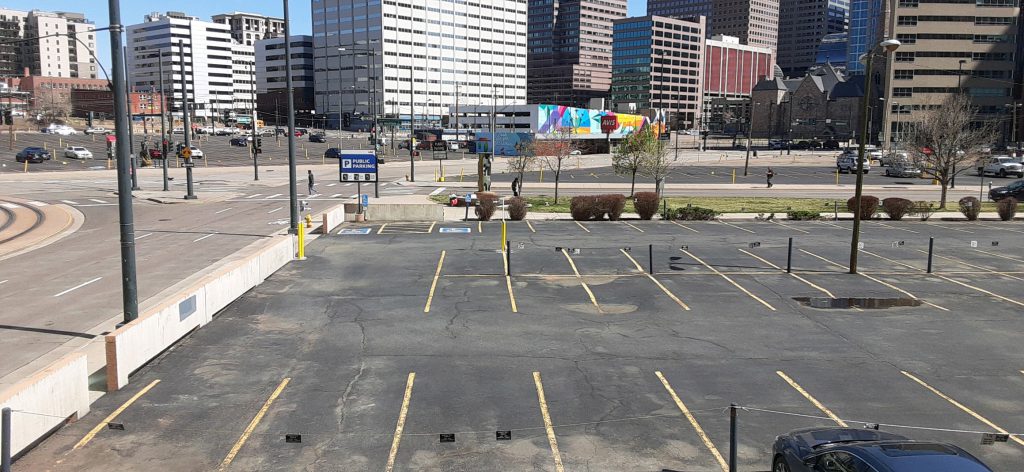 Indeed, if any companies today may claim to evoke the cultural heritage of the resourceful and scrappy frontiersmen, it would have to be groups like ABM Industries (based in New York City) and SP+ (based in Chicago) who collectively own a full square mile of fertile, productive, central downtown parking lots. I was pleased to read the latter of the two companies had even acquired the prestigious accolade of Accredited Parking Organization from the International Parking Institute. Clearly Denver is blessed to have such captains of industry guiding our city into the 21st century.